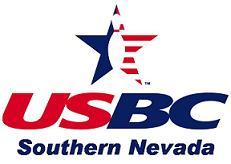 The annual meeting for the Southern Nevada USBC Association will be held at the Gold Coast on Sunday July 30, 2017 at 1:00 p.m. All members of the association are invited to attend. The minutes of the 2016 annual meeting may be accessed by clicking here. Currently, there are no planned votes affecting the current bylaws.
If you are interested in becoming a member of the association's board of directors, please submit an application to the association's office by July 1, 2017. We do have vacancies for adult and youth representatives of the board.
If you would be interested in attending the 2018 USBC Convention in Reno (April 23-26, 2018) as a Southern Nevada USBC Association delegate, please fill out the application and submit it to the office by July 1, 2018. Please note that delegates do not need to be board members. If you would be interested in attending the Nevada State USBC Annual Meeting as a Southern Nevada delegate you may use the same form that is used for the USBC delegate. The 2018 Nevada State meeting will be held in northern Nevada.