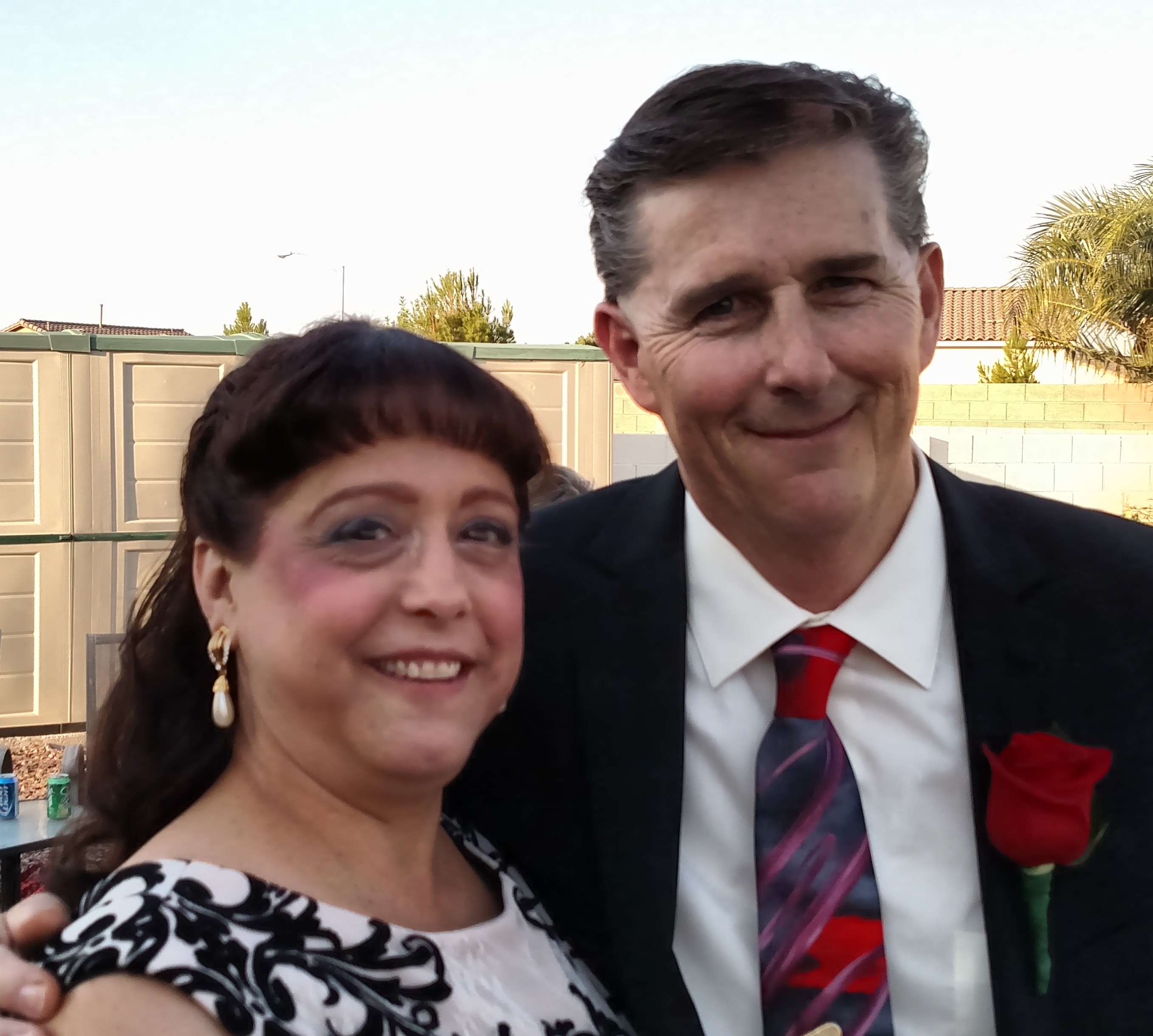 The day was Saturday, June 27th and the temperature in Las Vegas was well over 100 degrees but sometimes heat gets sent to the back row while love takes center stage. June 27th was one of those days. In a chapel overflowing with family, friends and the music of love, two of our dearest friends joined together as man and wife.
"With the warmest wishes to a very special couple, may the bond of marriage unify your souls and bring out all that is good in the both of you".
Ladies and Gentlemen, we proudly present the happy couple, Brenda & Dave Rowe.